Regular price
$149.00 AUD
Regular price
Sale price
$149.00 AUD
Unit price
per
Sale
Sold out
This dress is designed for special occasions (or any occasion that you'd like to make special). It has an easy-going and casual, but very romantic character that's absolutely perfect for dates or parties or a special dinner out. With this dress in the closet, you'll be prepared for them all……………
It starts with the most delicate spaghetti straps (they're adjustable!) moves on to a supportive and figure-enhancing elastic-smocked bodice with diminutive ruffling all 'round and the most gorgeous jacquard lacings on the front. The moderately full skirt is designed in 3 lush and gathered tiers.
Made up in our finest and exclusive rayon batiks, art-to-wear quality fabrics with exquisite prints, deep saturated color and a supple draping quality. You'll LOVE the way this fabric glides flatteringly over your figure. Easy care as well, cold water wash, hang to dry.
This dress is stylishly chic. So comfortably easy to wear that you'll be able to have a good time! With a romantic, feminine edge that will put the sparkle back into his eyes. This is the dress made for enjoyable times and joyful romance………enjoy.
Choose Blue, Black Blue, Purple, Black Aqua, Black Cream, or Black Multi
 SIZE: TAGGED S
USUALLY FITS XS S AND POSSIBLY LARGER.
MEASUREMENTS: Bust fits : 24″ to : 47″,Waist : 50″, Hip : 70″ ,Length : 52″
SIZE: TAGGED M
USUALLY FITS S M AND POSSIBLY LARGER.
MEASUREMENTS: Bust fits : 25″ to : 50″,Waist : 53″, Hip : 72″ ,Length : 53″
SIZE: TAGGED OS (ONE SIZE)
USUALLY FITS M L XL 1X AND POSSIBLY LARGER.
MEASUREMENTS: Bust fits : 28″ to : 57″,Waist : 60″, Hip : 79″ ,Length : 54″
SIZE: TAGGED 3X.
USUALLY FITS 2X 3X AND POSSIBLY LARGER.
MEASUREMENTS: Bust fits : 32″ to : 65″,Waist : 68″, Hip : 87″ ,Length : 55″
SIZE: TAGGED 5X.
USUALLY FITS 4X 5X AND POSSIBLY LARGER.
MEASUREMENTS: Bust fits : 36″ to : 72″,Waist : 76″, Hip : 95″ ,Length : 57″
PLS CHECK SPECS TO BE SURE IT WORKS FOR YOU.
*FABRIC : GOOD QUALITY RAYON BATIK-RAYON JACQUARD
Share
View full details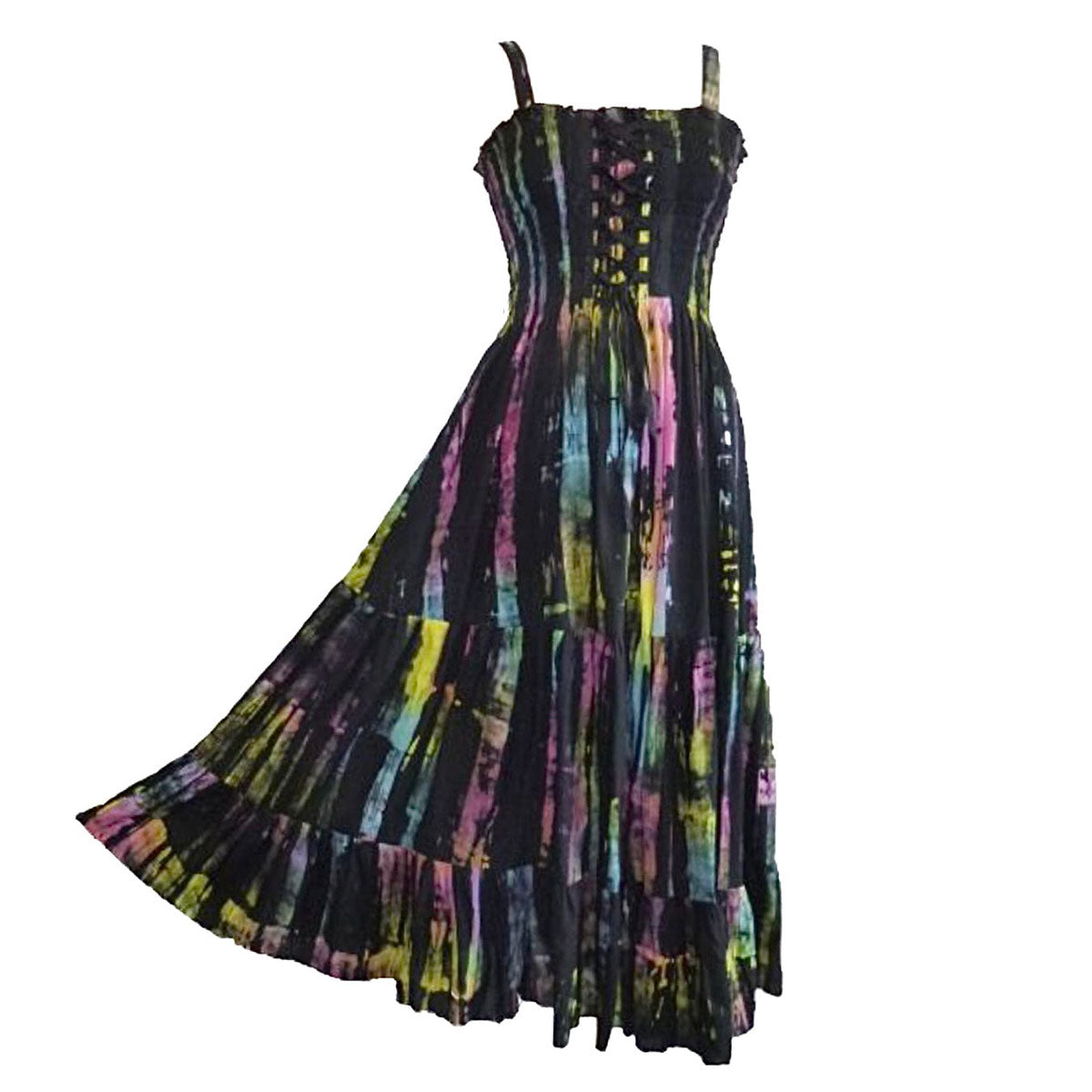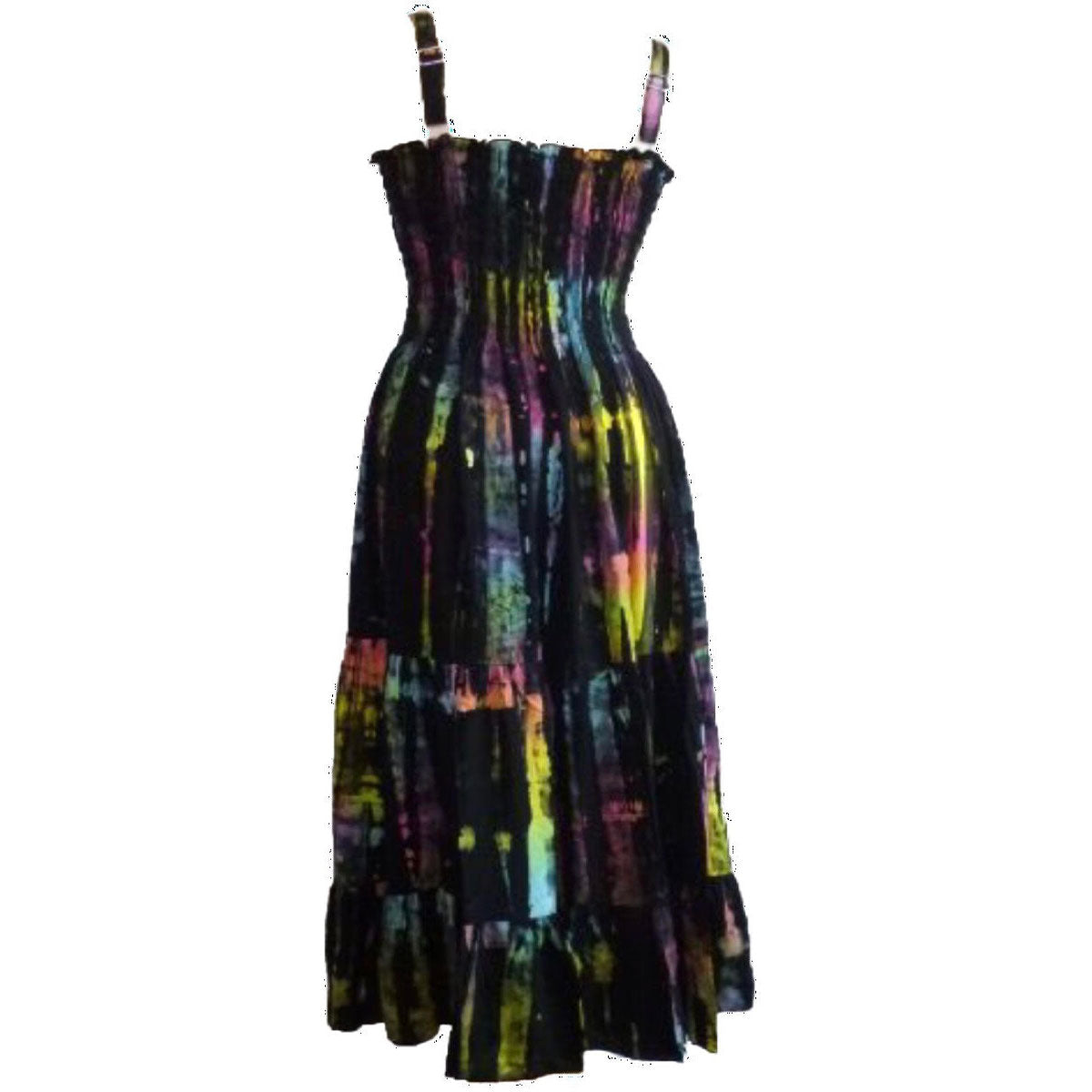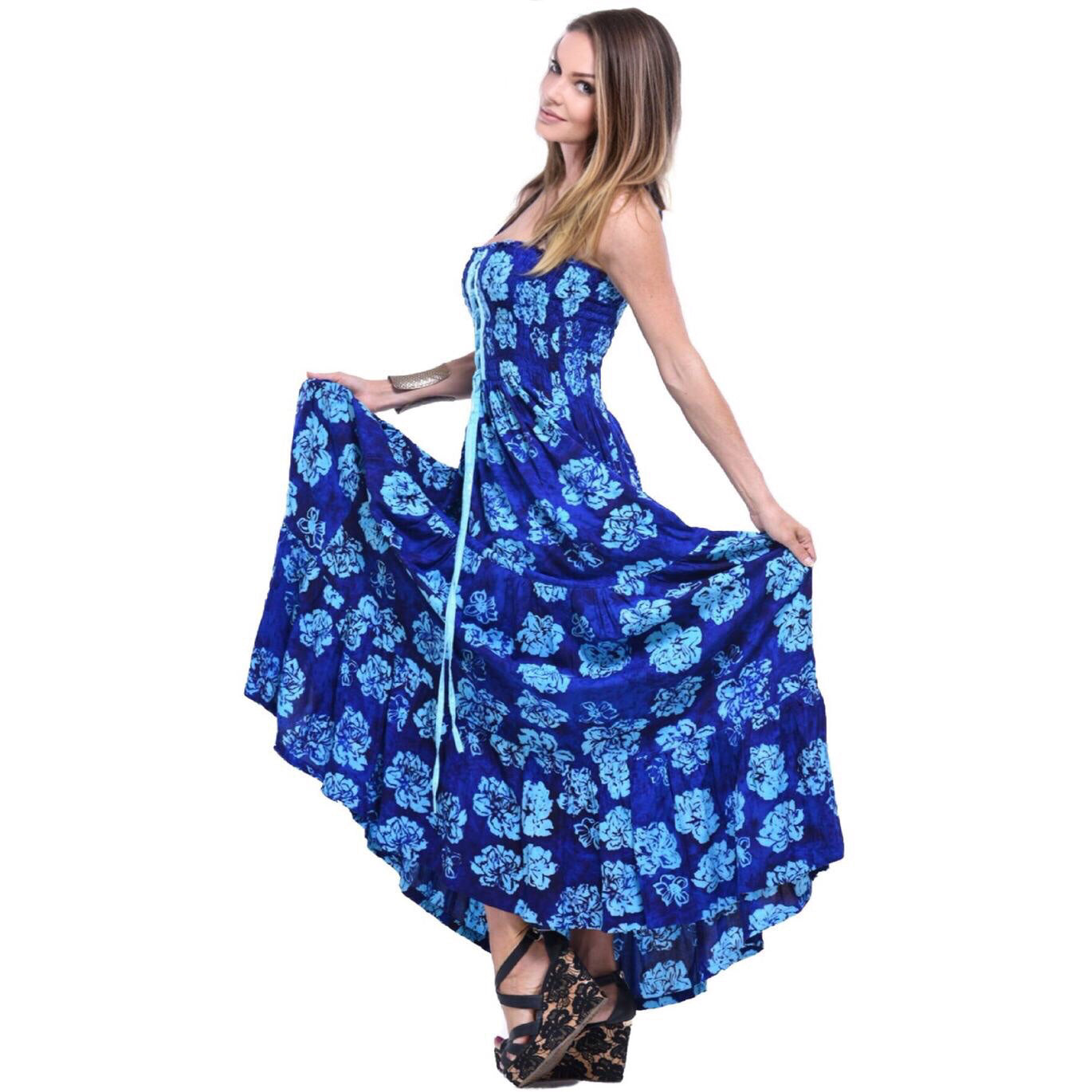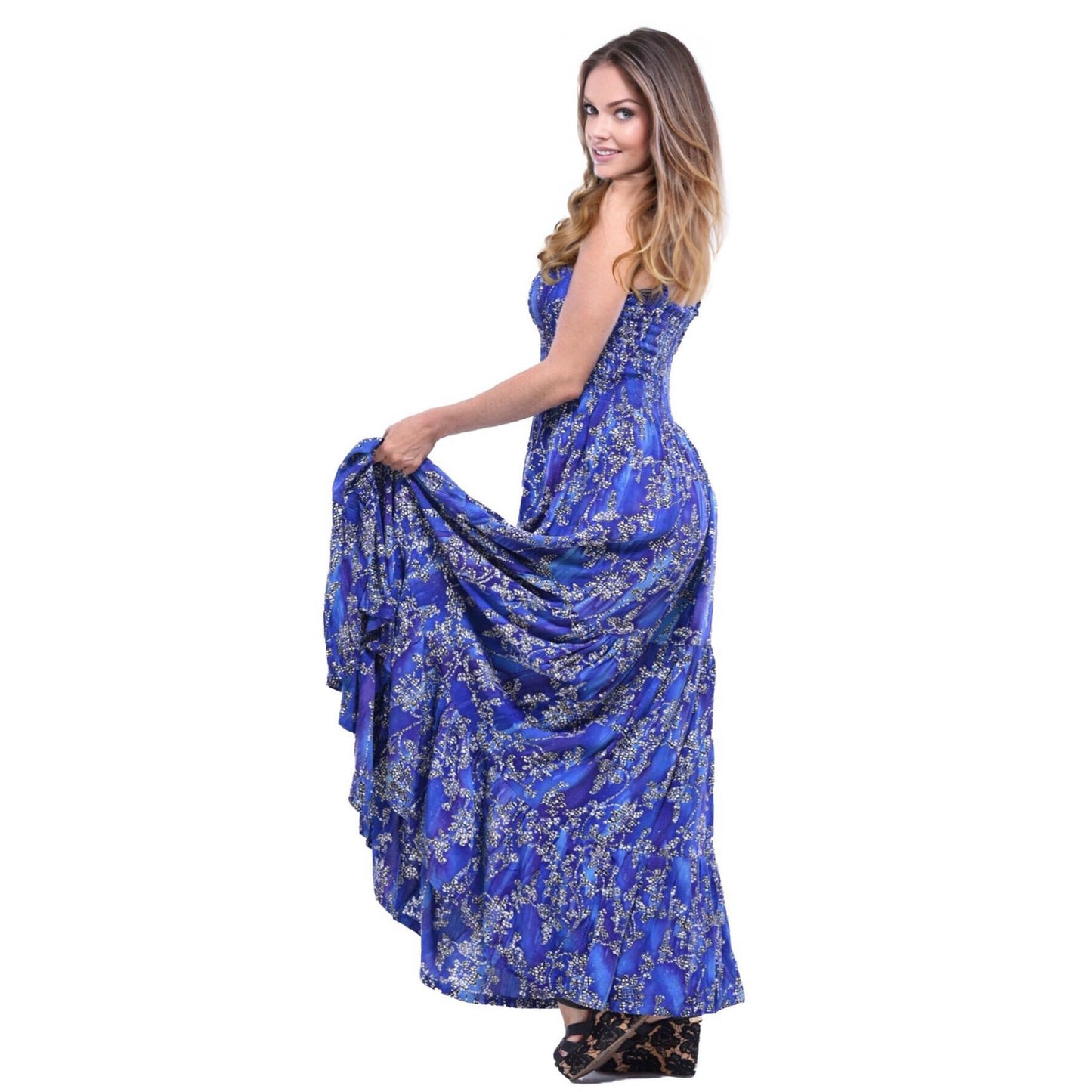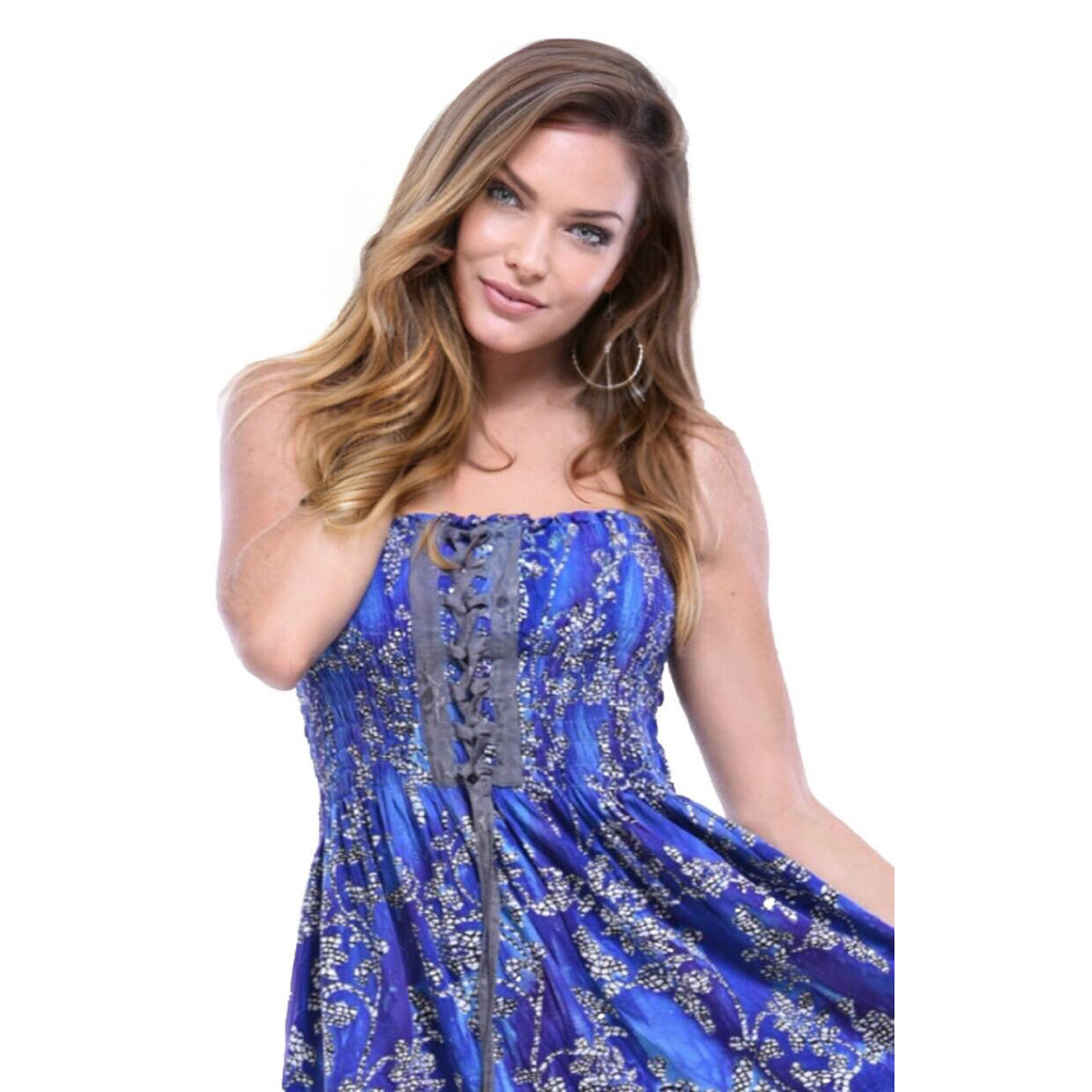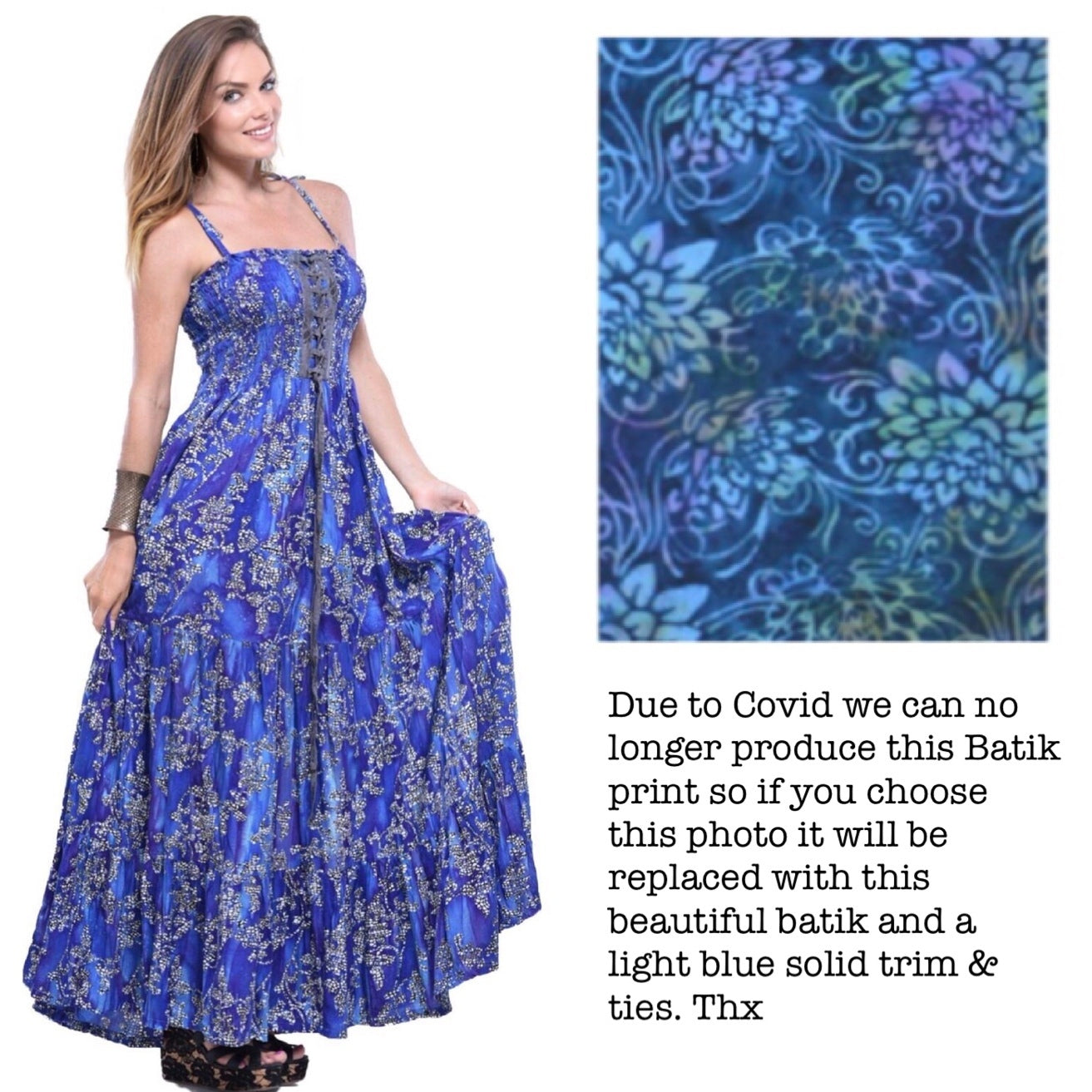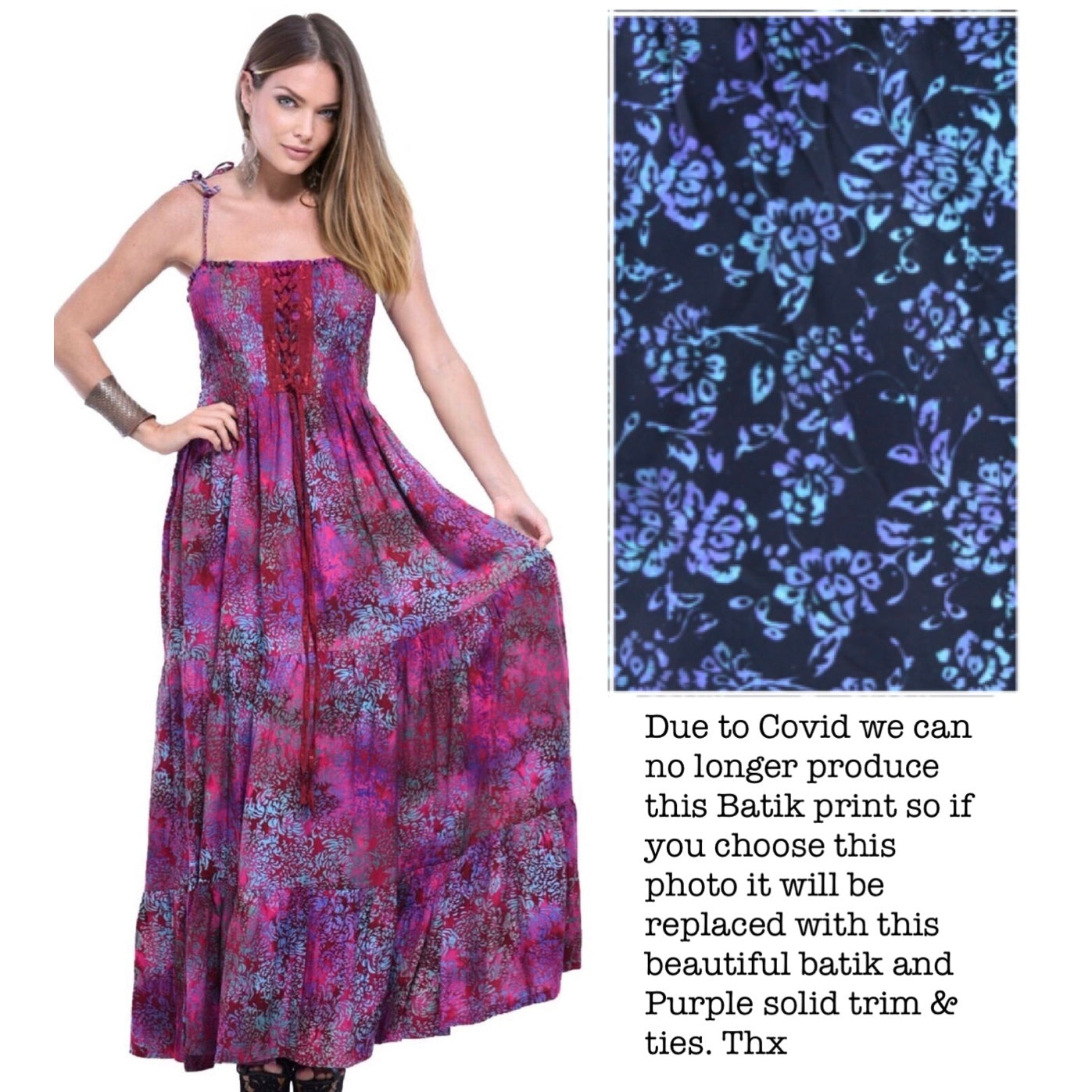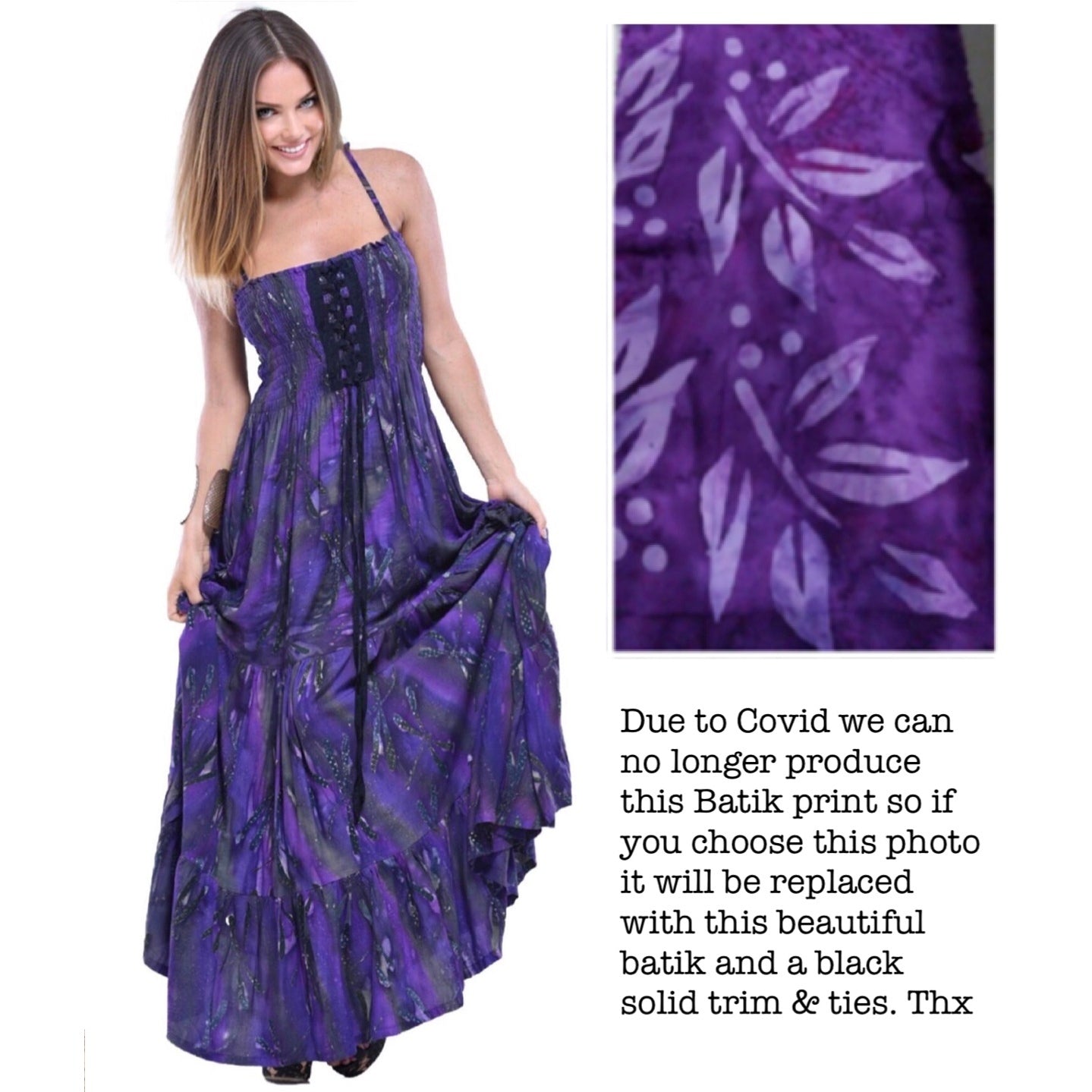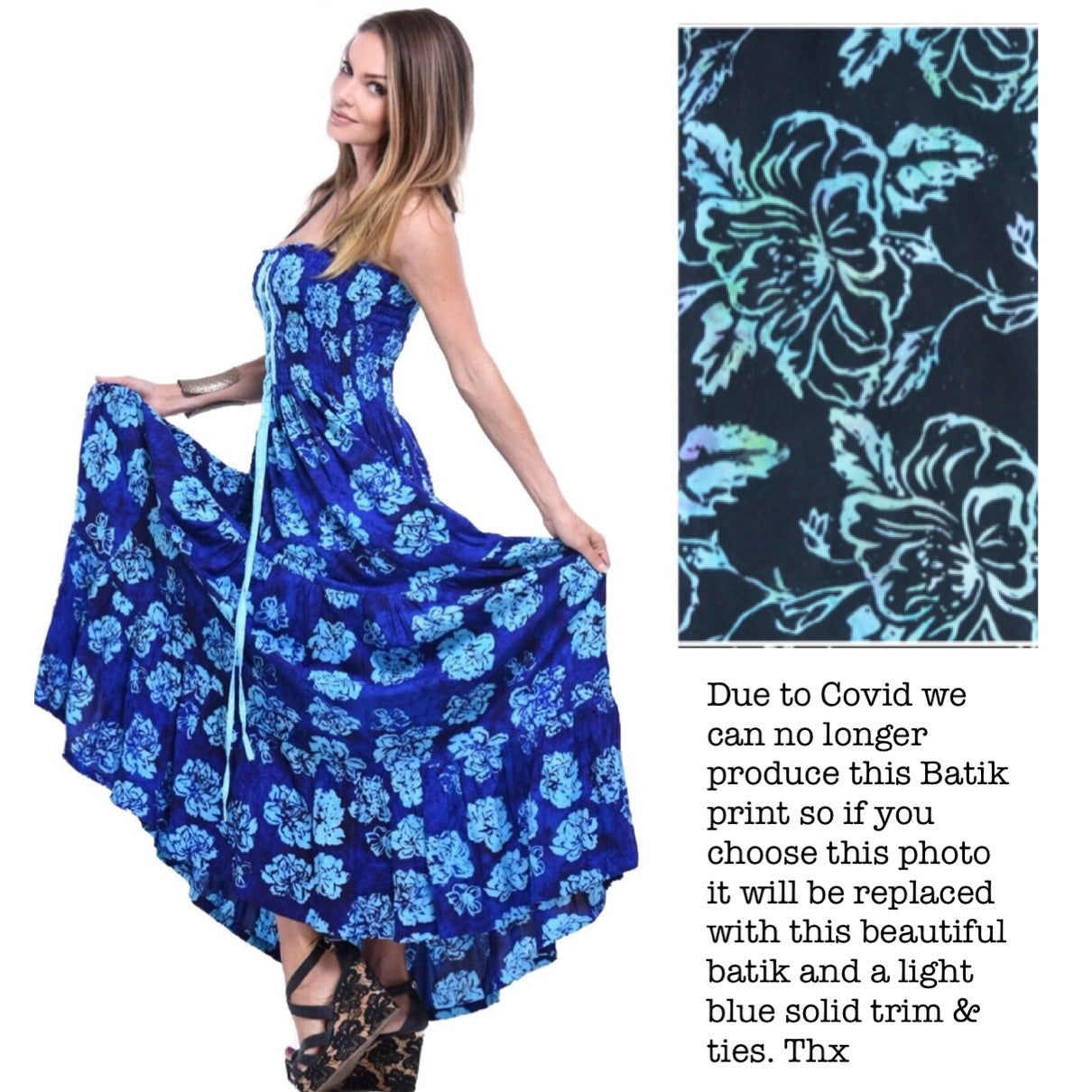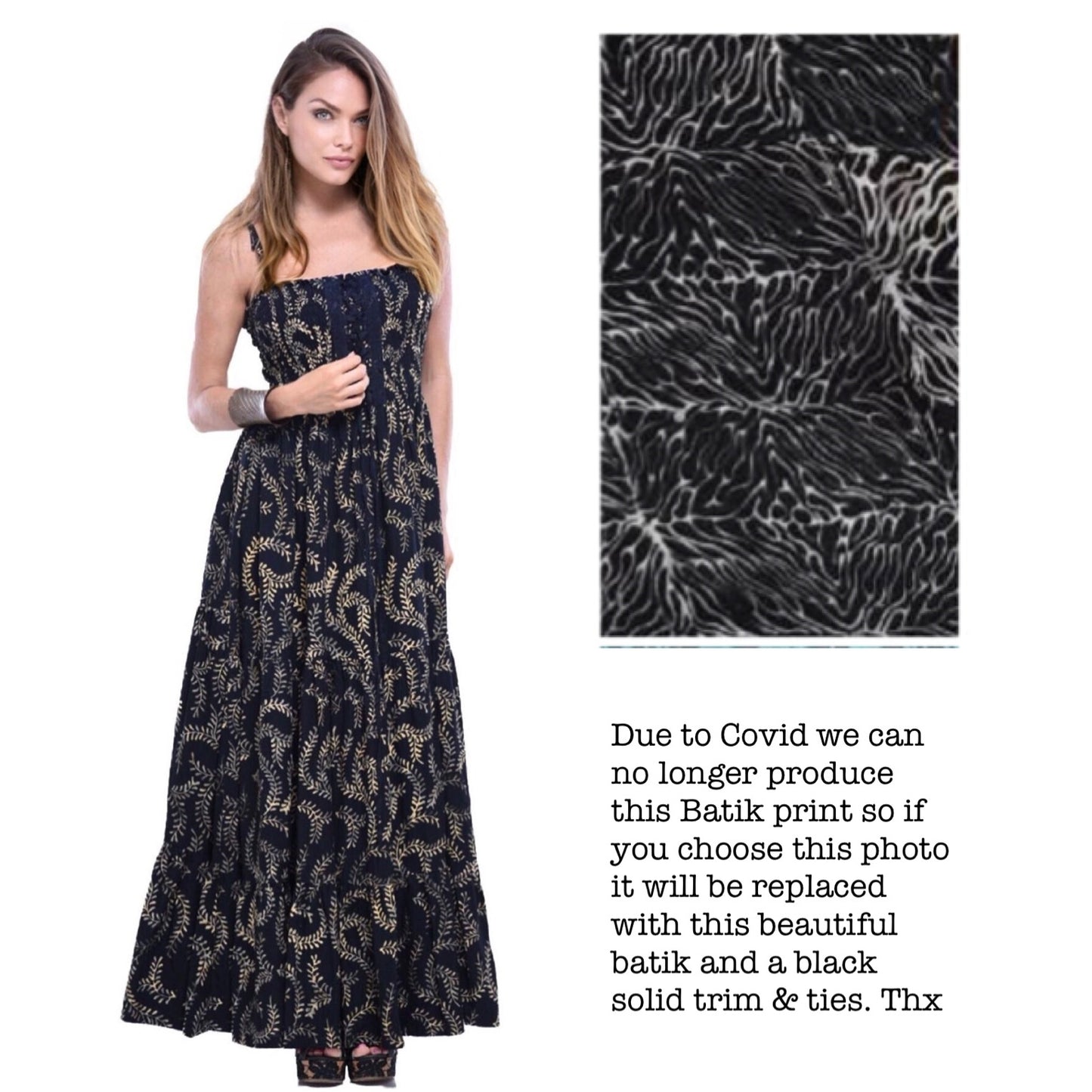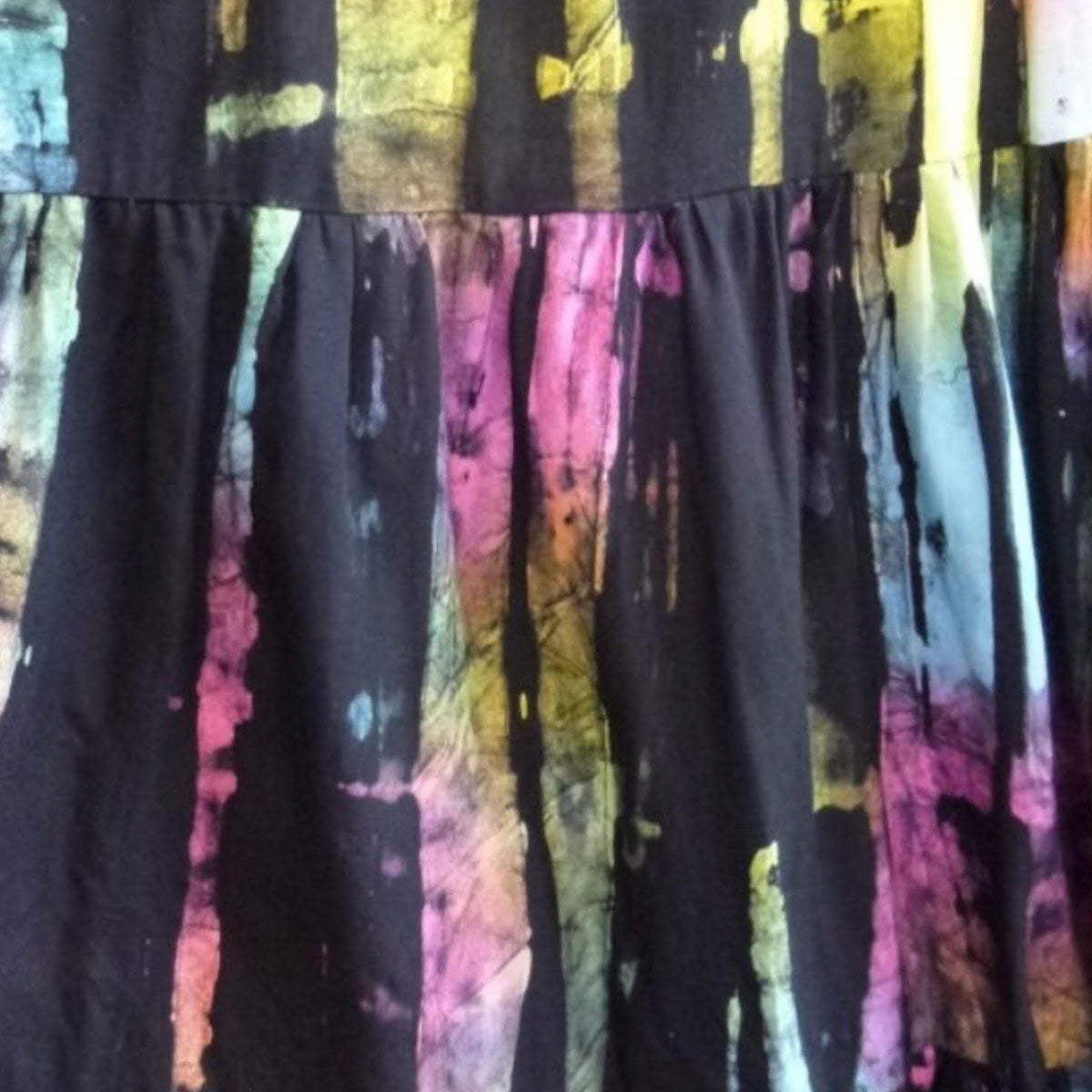 ABOUT THE BOHEMIAN CLOSET
The Bohemian Closet specialize in women's clothing. We cater all sizes from small to the curvier figure and plus-size women with our extensive range of ultra-flattering, fashion-forward pieces from sizes 6 to 36. It is our mission to make a woman not just look gorgeous, but by augmentation feel extraordinary. We put our best push to pleasure our customers with our products and make sure they are getting incredible quality for their money.

We are putting forth a broad selection of a bohemian, gypsy, hippie, chic, boho, arty, smart, cool to party and Evening dresses for all events that will surely make you stand out from the crowd. Our collection of trendy plus size clothing is inspired by and designed to fit youthful for classy ladies. We bring supreme quality to your fine wardrobe with wild patterns on exotic textures.